Register now for PitchNOLA 2012
Got an idea to solve a social or environmental problem in New Orleans? Register for PitchNOLA, Propeller's annual social innovation "elevator pitch" competition, and you could win up to $6,000 to make that idea a reality.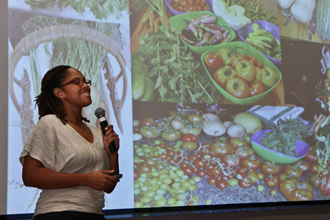 This year, PitchNOLA features two different tracks dedicated to addressing two different community challenges. PitchNOLA 2012: Community Solutions is designed to identify sustainable ventures that solve pressing social or environmental problems in New Orleans. PitchNOLA 2012: Lots of Progress is intended to develop creative ideas to utilize the city's abundant vacant lots in ways that benefit the community.
The 10 best proposals received in each track will earn their submitters the right to pitch their ideas to a panel of celebrity judges in front of a live audience on Nov. 14 and 15. The best pitch in the Community Solutions track can win up to $6,000 to develop the idea, while the top three pitches in  the Lots of Progress track will receive vacant lots on which to demonstrate their ideas.
If you think you might have an idea, don't delay. The application deadline for Community Solutions is Monday, Oct. 15, and the application deadline for Lots of Progress is Monday, Oct. 22.
PitchNOLA is an annual presentation of Propeller, formerly SENO (Social Entrepreneurs of New Orleans), and is co-sponsored by Tulane University's Social Entrepreneurship Initiatives, the A. B. Freeman School of Business and the Levy-Rosenblum Institute for Entrepreneurship.
For more information about PitchNOLA 2012 and to register online, visit http://www.seno-nola.org/pitchnola2012.